February 11th we are back at the Park Town Hotel. This month we have Stuart Fix coming in from Edmonton to speak on the Passive House low energy building standard.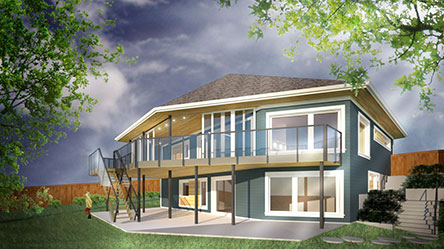 The
Passive House
standard (also Passivhaus) is a low energy building standard developed in Germany with
roots right here in Saskatchewan
. Despite
house
being in the name, the standard has been applied to many building types – from schools to supermarkets.
Focusing on superinsulation, air tightness and passive solar gains, buildings built to the standard offer roughly 90% energy savings over conventional construction and lead to inherent resilience to events like power outages and energy price increases. The standard was developed with life cycle cost economics in mind and can lead to greater overall affordability.
Stuart Fix has been involved in a number of Passive House projects including the
Cottonwood Passive House
and Station Pointe Greens gaining experience in the implementation of the standard in a climate very similar to Saskatoon's.
Stuart Fix is the Senior Sustainability Engineer with the City of Edmonton, and the President of ReNu Building Science. Stuart is a professional mechanical engineer with a master's degree in building science and holds certification as a Passive House Designer both internationally and in North America. Stuart is a founder and current director of Passive Buildings Canada and sits on the Passive House Institute US's technical committee. He has been involved in the design of over 90 high performance building projects across Canada, including lead energy design of the Station Point Greens and Mosaic Center mixed use developments in Edmonton. Stuart is an accomplished technical designer and experienced contributor to inter-disciplinary groups in a global setting. In his position with the City of Edmonton, Stuart is charged with leading the implementation of the City's Green Building Plan.